De Tomaso History
History

This is the history of the brand De Tomaso since the establishment of the company and up to the most modern of vehicles produced under this brand.
Classic Cars

We have collected the best classic cars in our catalogue. In addition, if you're going to buy one - just check the latest De Tomaso listings in the United Kingdom.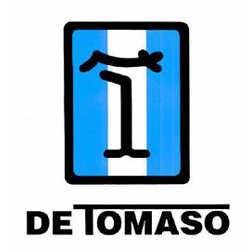 De Tomaso
De Tomaso Automobili SpA is an Italian automaker. The company was founded originally from Argentina Alejandro de Tomaso (1928-2003) in the city of Modena in 1959. Initially, it produced various prototypes and racing cars, including race cars of Formula 1 for the team Williams' in 1970. The company has earned the reputation of the manufacturer other than sports cars and cars of a class Lux.

From 1976 to 1993 De Tomaso owned by the legendary Italian factory sports cars Maserati, and was responsible for the issuance of such models as Biturbo, Kyalami, Quattroporte III, Karif and Chrysler TC. De Tomaso also owned manufacturer of motorcycles Moto Guzzi from 1973 to 1993.

In 2004, the company De Tomaso the beginning of a process of elimination, while production of new cars continued in the future. In 2009, the company bought Gian Mario Rossignolo. According to the new business plan of the plant De Tomaso should produce 8000 vehicles: 3000 crossovers, 3000 limousines and 2000 double sports car.
De Tomaso cars, presented in our catalogue:
Latest classic De Tomaso cars offered in listings in the United Kingdom: