Jensen History
History

This is the history of the brand Jensen since the establishment of the company and up to the most modern of vehicles produced under this brand.
Classic Cars

We have collected the best classic cars in our catalogue. In addition, if you're going to buy one - just check the latest Jensen listings in the United Kingdom.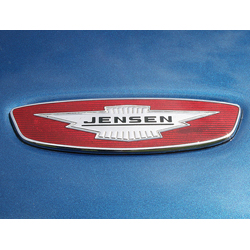 Jensen
Jensen Motors Ltd is a British manufacturer of sports cars and commercial vehicles, based in Lyng - West Bromwich (in the West Midlands, West of Birmingham). Brothers Jensen (Alan and Richard, born in Mosley, Birmingham) had previously worked in the body shop of the company Patrick Motors in Birmingham in the building, which still stands next to the University of Birmingham. The company was founded in 1934 and ceased its operations in 1976. The right to Jensen were bought, and the company has worked in Speke, Merseyside from 1998 to 2002. In the future, the new owners have reported on the preparations for the release of a new version of Jensen Interceptor with the transfer of production back to the former car factory Jaguar Browns Lane, Coventry.
Jensen cars, presented in our catalogue:
Latest classic Jensen cars offered in listings in the United Kingdom: