Bugatti History
History

This is the history of the brand Bugatti since the establishment of the company and up to the most modern of vehicles produced under this brand.
Classic Cars

We have collected the best classic cars in our catalogue. In addition, if you're going to buy one - just check the latest Bugatti listings in the United Kingdom.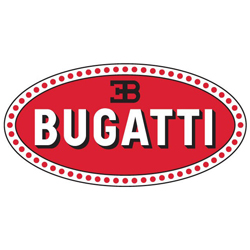 Bugatti
The French company Bugatti Automobiles S.A.S. began to exist back in 1909. The main specialization of the company - production of luxury cars. Production is located in the French city of Molsayme, headquarters Bugatti - the same place, in the ancestral estate of the Chateau Saint-Lin. At the moment is part of a group Audi AG. Formally, the company Bugatti has existed only until 1963, when it was sold to the Hispano-Suiza. The latter model was released directly Bugatti in 1950, but in 1955 an attempt was made to revive the production.





The first car company became the Bugatti Type 2, which has received a lot of awards at the exhibition, but not released in wide production. The first "real" car for urban roads from Bugatti was the Type 13, for the first time shown in 1910, and once again put into production after the First World war. As the first city car company, all subsequent projects Bugatti have original design and comfortable salons - in fact, in this area of emphasis was placed exactly on "the luxury", while the engines are not caught the imagination.





Much more interesting racing history of Bugatti, because already in 1909 Bugatti Type 10 took 4 top position at the first race. However, the most successful car line is Bugatti Type 35, which gathered during his career of more than 2000 different trophies. Two more significant victory - the first place in the "24-hours of Le Mans" in 1937 and 1939. In fact, the last car of the company became the Bugatti Type 1957, published only in the form of a double convertible, but in this period the company has just kept afloat.


60s and 70s of the year were the era of oblivion for the brand Bugatti and only in the late 80s Italian entrepreneur Romano Artioli, bought the rights to the brand, created the company Bugatti Automobili SpA. The first production model after a long break has become Bugatti EB110.
Bugatti cars, presented in our catalogue:
Latest classic Bugatti cars offered in listings in the United Kingdom: