Datsun History
History

This is the history of the brand Datsun since the establishment of the company and up to the most modern of vehicles produced under this brand.
Classic Cars

We have collected the best classic cars in our catalogue. In addition, if you're going to buy one - just check the latest Datsun listings in the United Kingdom.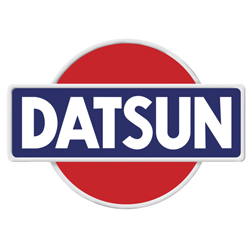 Datsun
Datsun - this is a Japanese automotive brand. The name was created in 1931, when the company DAT Motorcar To invent a name for the new model of car, recording it as "Datson", to draw the attention of customers to the smaller size cars in comparison with the existing models of big cars DAT. In 1934, after the Nissan Motor Co. Ltd took control of the DAT Motorcar Co, the last syllable in the name of the Datson BYO changed to "the sun", because "son" also means "loss" in the Japanese language. Also the sun depicted on the state flag of Japan, from here and the name "Datsun".



Nissan stopped using Datsun brand in March 1986. Name Datsun is shirokoizvestnym due to models 510, rodsteru Fairlady, and then Fairlady (240Z won the rally) coupe. on March 20, 2012, it was announced that Nissan will restore the mark for use in Indonesia, India and Russia.
Datsun cars, presented in our catalogue:
Latest classic Datsun cars offered in listings in the United Kingdom: