Morris History
History

This is the history of the brand Morris since the establishment of the company and up to the most modern of vehicles produced under this brand.
Classic Cars

We have collected the best classic cars in our catalogue. In addition, if you're going to buy one - just check the latest Morris listings in the United Kingdom.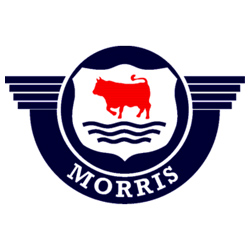 Morris
"Morris", a British company to manufacture cars. In 1952, merged with the British company "Austin", forming a corporation, "British Motor Corporation", which in 1968 was acquired by "Leyland Motor Company", which later became known as the "British Leyland" and became a state-owned enterprise.



William Morris, who began by selling cars, took up their production in 1912. The financial success of his company was provided that he successfully predicted the need to produce a series of small cars, as well as consistently developing its dealer and service network. Small car Morris Cowley, released in 1923 and was nicknamed Bullnose - veal nose because of a peculiar form of the bonnet, in the 20 years he has become a bestseller in the UK.



In 1927, in the "Morris" became the company "Wolseley". In 1934, with the release of the car Morris 8 Tourer sale went even more successful. Small car Morris Minor, made after the Second World War and produced more than 1,971 years, has become the most popular car in the UK.



In 1952, "Morris" and "Austin" have merged and formed the corporation "British Motor Corporation". Later, their models were unified. With the release of Morris Mini Minor in 1959 and the model Morris Mini Cooper S in 1970, the company firmly holds its position in the small car class.
Morris cars, presented in our catalogue:
Latest classic Morris cars offered in listings in the United Kingdom: