Cosworth History
History

This is the history of the brand Cosworth since the establishment of the company and up to the most modern of vehicles produced under this brand.
Classic Cars

We have collected the best classic cars in our catalogue. In addition, if you're going to buy one - just check the latest Cosworth listings in the United Kingdom.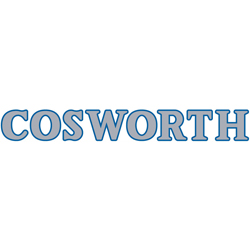 Cosworth
Cosworth - this is the English company highly-effective engineering, founded in London in 1958. The main specialization of the company - engines and electronics to the race, the mass of the automotive industry and defense industry.

Cosworth is based in the city of Northampton, England, having factories in North American cities Torrance, Indianapolis and Mooresville, as well as the factory in India in the city of Pune.


The company Cosworth is known for its long involvement in Formula 1 since 1963. Many of the Formula 1 team used in their car engines Cosworth: in 2005, the band Williams used engines V8 from Cosworth, transmission, as well as electronics; the team Scuderia Toro Rosso used Cosworth engines V10s. The end of the season Formula 1 2006 put an end to the continuous 43-year-old company's participation in the race series - neither team has signed a contract with Cosworth for the year 2007.


Cosworth returned to Formula 1 in 2010, as a supplier of engines for the team Williams and three newcomers (Hispania Racing F1 Team Lotus Racing and Virgin Racing).

176 wins Cosworth make it the most successful manufacturer of engines for F1 racing, avoiding such a monster as Ferrari. In 2012 Cosworth supplies engines for commands HRT F1 Team and Marussia F1 Team.
Cosworth cars, presented in our catalogue:
Latest classic Cosworth cars offered in listings in the United Kingdom: