Rolls-Royce History
History

This is the history of the brand Rolls-Royce since the establishment of the company and up to the most modern of vehicles produced under this brand.
Classic Cars

We have collected the best classic cars in our catalogue. In addition, if you're going to buy one - just check the latest Rolls-Royce listings in the United Kingdom.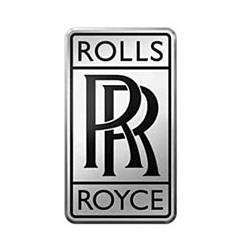 Rolls-Royce
The British company is a manufacturer of cars of a class В«LuxВ» and Aero-engines, founded by Henry Royce and Charles Stewart Rollsom 15 March 1906, as a result of their partnership, which began in 1904. In 1971, the year Rolls-Royce Ltd. was nationalized as a result of bankruptcy. In 1973 the automotive division was separated from the Rolls-Royce Limited as Rolls-Royce Motors.



Rolls-Royce is a true legend of the automobile world. All were released a little more than 20 models of this car during the long history of the brand that is very different from the rapidity with which other well-known automobile brands produce new models. However, the Rolls-Royce was never looking for quantity at the expense of quality. Mark in the first place associated with prestige, and this continues up to the present day, but because the company is always trying to bring each model to perfection.



Rolls-Royce for over a century, is still in the market niche - solid cars for respectable people. As in pre-war times, customers RR become a popular actors, the millionaires, the aristocracy, and since the year 1950, the company announced the official supplier of the Royal Stables - "garage" British crowned family.



Since 1998, the trademark Rolls-Royce belongs to the German concern - BMW.



The English auctions can be found rich choice of models of this brand. Modern Rolls-Royce Phantom are being sold at prices from 120 thousand pounds.

Among the previous models of the В«aristocratВ» the budget are Silver Shadow from the ' 70s and Silver Spirit of the 80s, find a car can be even for 5,000 pounds. However, as of the Corniche for such money will be far not the best and the repairs will have to invest at least another 5 thousand.

More classic Silver Cloud the early 60s will cost at least 25 thousand pounds.

And the pre-war Rolls-Royce Phantom are being sold at prices on a par with the modern, the exclusive will cost a minimum of 80 thousand pounds.

Rolls-Royce cars, presented in our catalogue:
Latest classic Rolls-Royce cars offered in listings in the United Kingdom: