Lancia History
History

This is the history of the brand Lancia since the establishment of the company and up to the most modern of vehicles produced under this brand.
Classic Cars

We have collected the best classic cars in our catalogue. In addition, if you're going to buy one - just check the latest Lancia listings in the United Kingdom.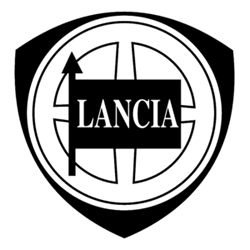 Lancia
Lancia was founded on November 29, 1906 in Turin Vincenzo Lancia and his friend Claudio Fogolin, both drivers were racing Fiat in the team under the name of "Lancia & C". The first automobile Lancia "Tipo 51" or 12 HP (later called the Alfa) was made in 1907 and mass-produced since 1908. This car had a small four-cylinder engine capacity of 58 horsepower.



In 1915 appeared Jota, the first truck Lancia, and after him came a series trucks Jota. In 1937 Vincenzo died of a heart attack, and his wife Adele Miglietti Lancia and his son Gianni Lancia took control of the firm. They convinced Vittorio Jano join the Lancia as an engineer. Gano already made a name for himself by building Alfa Romeo 1750 Sport, Alfa Romeo 6C 2300, 2900, Alfa Romeo P2 and Alfa Romeo P3, some of the most successful racing cars of its time.



Lancia is famous for many automotive innovations. They include in 1913, Theta, which was the first production car in Europe with the total electric system as standard equipment; the first car with suspension type of body - Lambda. In 1948, the World saw the first 5-speed gear box, installed on the serial car (Series 3 Ardea). Lancia first began full production of engines V6 - in 1950 Aurelia, after earlier in the automotive industry have been experiments with a V8 and V12 engine configurations. She was also the first company, which produced engines V4. In addition, Lancia is a pioneer in the use of independent suspension in the production of automobiles, in an era when living bridges were common practice for front and rear axle of the car. They also developed a rear transaxle, which was set on the Aurelia and degli. Innovation and constant aspiration to perfection, quality control, complication of Assembly processes and antique cars - all this meant that all the cars on the merits were to be made manually.
Lancia cars, presented in our catalogue:
Latest classic Lancia cars offered in listings in the United Kingdom: