Opel History
History

This is the history of the brand Opel since the establishment of the company and up to the most modern of vehicles produced under this brand.
Classic Cars

We have collected the best classic cars in our catalogue. In addition, if you're going to buy one - just check the latest Opel listings in the United Kingdom.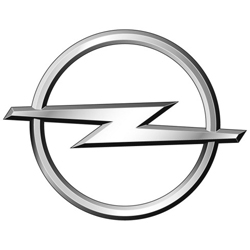 Opel
This is, perhaps, the most famous German mark, which rapidly became a success. Recognized as an economical and cost-efficient car of its time. The history of which is connected with the businessman Adam Opel. It's Opel. How did everything begin?


A brief history of


In 1890, is based firm under the name of Adam Opel AG. She was engaged in manufacture of bicycles, which were the first in Berlin.


In 1899 left in the first car Opel, which had an internal combustion engine. Its technical data: single cylinder unit capacity of 4 l / s and the ability to ramp up to 20 km/h.


In 1903, the German company has achieved a good result. She created the 4-cylinder engine with a capacity of 20 h.p., which disbanded the car up to 65 km/h! It was high achievement for the year.


1906 year was a milestone for the company Opel. In Germany was built its own plant, was released about 1000 cars.


In 1924 began high-volume production of cars Opel. Which had a 4-cylinder engine, the power of 14 BHP at speeds up to 60 km/h.


In 1929, the automobile concern GM bought the majority of shares in Opel. In connection with the great changes took place, which marked success. One of them was a model of P4. She was of two kinds: the first is a sport version with a 6-cylinder engine, the second - budget option with 4-cylinder unit, which can develop speed up to 85 km/h.
In the 1980s, the company began to pay great attention to the reduction of fuel consumption. Was released model Opel Omega low allocation of exhaust gases, in order to save fuel.


In 1999 В«OpelВ» celebrated its centenary.


Opel is auto, which has always been recognized the most reliable and cost-effective, and most importantly available.

Opel cars, presented in our catalogue:
Latest classic Opel cars offered in listings in the United Kingdom: