Riley History
History

This is the history of the brand Riley since the establishment of the company and up to the most modern of vehicles produced under this brand.
Classic Cars

We have collected the best classic cars in our catalogue. In addition, if you're going to buy one - just check the latest Riley listings in the United Kingdom.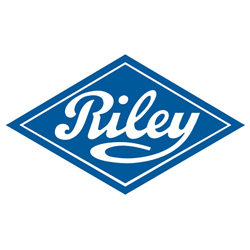 Riley
To ensure the safe existence four sons William Riley in 1890 left the textile and manufacturing firm bought the bike Bonnick. In 1896 it was renamed Riley Cycle Company Limited. There's a young Percy Riley built the first car with a single-cylinder engine equipped with positively-driven intake valve. All engine parts were made by hand, including cutting gear teeth transmission. The car turned out quite workable, but was never put into production.



1900 was born lightweight three-wheeled motor carriage Royal Riley with the engine De Dion-Buton, two front steering axle and rear drive wheel. In 1904 was built the second car, which was designed for motor Percy Riley, and collected his firm Riley Engine Company, founded by the rest of the sons of William Riley. This car was produced until 1907. Back in 1905 on the basis of "trehkoleski" Percy Riley has developed a 4-wheel model, using the same engine and a new transmission. All vehicles "Riley" set light wheels with spokes and a central locking nut. Wheels will soon become profitable products. They bought many automotive companies.



In 1907, "Riley" has released a 5-seater car "12/18NR" front-engine V2 displacement of 2,035 cm3. In 1909, a model "1ONR" engine V2 in 1390 sm3sproektirovannym Stanley Riley. In 1911, "Riley Cycle Company" ceased production of bicycles and was renamed Riley Limited, Coventry. As William Riley chose to release a Vehicle wheel of his sons in 1912, founded a new company Riley Motor Manufacturing Company no production cars.



The first was the model of "17NR" with a 4-cylinder engine capacity of 2932 cm3, shown at the London Motor Show in 1913. Then the brothers Victor and Stanley opened another company Nero Engine Company, which was manufactured model "10NR" with engine displacement of 1096 cm3. However, its production was interrupted with the outbreak of World War II. All enterprises Riley family moved to release ammunition. In 1914, in their hands was in Foulskhille plant, near Coventry. It was he who after the war became the basis for the reorganization of the "Riley", and since 1919 - its main production center. In the same year, "Riley Limited" discontinued wheels and merged with the "Nero Company." At the same time firm "Riley Motor Manufacturing" completed the landing gear and concentrates on the manufacture of car bodies, having received the name Midland Motor Body Company. Well, "Riley Engin Company" began assembling models "Rayli-17/3ONR" on the old industrial areas.



In 1919, "Riley Limited" released the "HP 10.8", equipped with a 35-horsepower engine displacement of 1498 cm3 with side valves. In 1923, it appeared a sports version of Redwing. At first, Percy Riley decided to devote itself to the construction of stationary and marine engines, so the firm "Riley Engin" appeared only in the automotive sector in 1926, presenting quite a successful car "9NR" or Nine, with an engine displacement of 1087 cm3, The available overhead camshaft and hemispherical combustion chambers. Company "Riley Limited" redesigned engine of its "10.8NR", using the cylinder head of Ricardo, too, with hemispherical combustion chambers. The new machine was called "11/40NR", but in 1928 its production was discontinued. Meanwhile, "Riley Engin Company" introduced three new versions of the model "Nine": sedan Kestrel, sports Brooklands and Monaco - one of the first cars to boot, access to which is opened from inside. In 1929, under the designation of "HP 14.6" version of the model appeared "Nine" with a 6-cylinder engine capacity of 1633 cm3.



To simplify the complex interaction between related firms in 1931, "Riley Limited" took over the general management companies, "Riley Engin" and "Midland." In the 30 years of the program, "Riley" is supplemented by numerous variants of existing models with 4 - and 6-cylinder engines. The most famous among them were Falcon sedan with an aerodynamic body and numerous sports cars: Gamecock, Imp, Sprite, Lynx. Is dominated by the prestigious two-seat roadster "MRN", manufactured in 1934-1935 the small parties. In 1935, "Riley" has produced several samples of more powerful and spacious car "8/90" with a 2.2-liter engine V8.



In the mid 30s the firm began to pursue serious financial difficulties. In 1938, it became the property of the concern Nuffield. In the program there were only three sedan with 4-cylinder engine capacity of 1496 cm3 and 2443. Under the symbol "RM", they were published after the Second World War (until 1953). In 1948, cars were front wheel independent suspension and updated bodywork. In 1952, "Riley" was included in the new British concern British Motor Corporation.



High quality 1.5 - and 2.5-liter engines, "Riley", developed in 1926, has allowed to establish them in 1953 on the new sedans and sports cars series "RME" and Pathfinder. Only in 1957 was replaced by the new 6-cylinder power unit displacement of 2639 cm3 from the car Austin. In the same year appeared the last original "Riley-1, 5L" - lightweight sedan with a 1.5-liter engine. Then began the unification of the products, "Riley" with machines from other member firms of the concern.



Until 1954, the company "Riley" produced typical for her car, but when in Europe and America, there body with no protruding "wings", "Riley" was followed by a general trend by releasing a new Riley Pathfinder based Uolsli-4/44, keeping the chassis and the famous engine. Model Riley never been cheaper cars: their price was three times higher than, for example, Renault-4CV. In 1957, the BBC MCG has released a new six-cylinder engine, which was first installed in Uolsli-6/90 and a new model of Riley-2, 6. Both of these cars have the same body and excellent interior finish of walnut and leather. Model Riley Huanta-Point-Five in 1957 was aimed at a mass buyer, though still a lot of elements of luxury. Model Riley-1, May 1957 issue was the first in the company, "Riley" with a monocoque body. Unladen weight of the machine is 950 kg and the maximum speed - 145 km / h The next car was Riley Elf compact model, designed to compete with the Mini. Since not everyone wanted to be seen in the Mini, many prefer priparkovyvat front of their houses in the Riley Elf. When Bi-MCG has expanded the concept of Mini, creating a series of 1100/1300, followed by Riley and Riley Kestrel-1300. The only external difference of these vehicles was the radiator grille "Riley." Riley cars were more expensive than mini-cars Austin and Morris.


The last big car company, "Riley" was a model 4/72 with a body constructed by "Pininfarina". The car had a four-cylinder engine displacement of 1622 cm3 with dual-barrel carburetor and a capacity of 70 liters. s. at 5000 rev / min. It goes without saying that the same body was at the Wolseley models and MG Magnette. Last Riley left the factory in 1969.
Latest classic Riley cars offered in listings in the United Kingdom: