AEC (Associated Equipment Company) History
History

This is the history of the brand AEC since the establishment of the company and up to the most modern of vehicles produced under this brand.
Classic Cars

We have collected the best classic cars in our catalogue. In addition, if you're going to buy one - just check the latest AEC listings in the United Kingdom.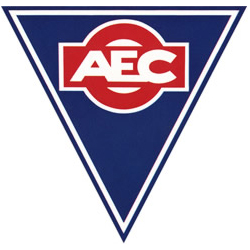 AEC
The company Associated Equipment Company (AEC) existed in the 1912-1979 years and was engaged in manufacture of trucks, city and tourist buses, as well as other public transport. The company was formed in consequence of reorganization LGOG, under the control of which in 1912, was transferred to a large part of the transport of the London underground.





During the First World AEC showed itself as a manufacturer, capable of producing a large amount of equipment in the shortest possible time, I finally have earned the favor of the British government. The first truck AEC was built on the chassis of the X-type, but already in 1914, a mass production of 3-ton truck Y-type. Since 1929, all new models of trucks AEC started to call the words beginning with "M" - for example, Majestic and Mammoth.





The most famous of AEC brought double-Decker buses Routemaster and Regent, by 1962 fully have replaced the London trolleybuses. The last tour buses and trucks, the company issued in 1979, however, already in 1977, the name of the AEC all the more rarely in the brands of commercial transport.
AEC cars, presented in our catalogue:
Latest classic AEC cars offered in listings in the United Kingdom: