MG (Morris Garage) History
History

This is the history of the brand MG (Morris Garage) since the establishment of the company and up to the most modern of vehicles produced under this brand.
Classic Cars

We have collected the best classic cars in our catalogue. In addition, if you're going to buy one - just check the latest MG (Morris Garage) listings.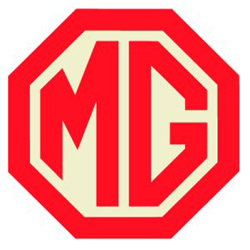 MG (Morris Garage)
Morris Garage - the British company, which produced the serial cars and sports cars. Since 2007 the company acquired a Chinese holding and resumed the production of sports cars MG in China.


In the past velomehanik, William Morris began in the early twentieth century burgeoning trade in motor vehicles and by 1910 was already owned the largest in Oxford car dealership, which bore the name of "Morris Garage". In 1923, Cecil Kimber, the Manager of the firm of the company Morris, organized the production of sports cars under the trademark MG (Morris Garage).


The bulk of manufactured under this brand cars were common serial car for middle class and particular interest in our time is not present. But issued and interesting sports cars, which in our days can cost as well as the modern counterparts.


Coupe 60s MGB Roadster would cost now no less than 5,000 pounds. More exclusive MGA Roadster, published in the 50s, - has at least 20 thousand pounds.

MG (Morris Garage) cars, presented in our catalogue:
Latest classic MG (Morris Garage) cars offered in listings: