Honda History
History

This is the history of the brand Honda since the establishment of the company and up to the most modern of vehicles produced under this brand.
Classic Cars

We have collected the best classic cars in our catalogue. In addition, if you're going to buy one - just check the latest Honda listings.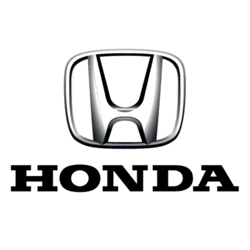 Honda
Soitiro Honda, who is the founder of the Japanese brand of В«HondaВ», now renamed to В«Honda Motor CorporationВ», even from a young age, loved everything connected with cars, whether it's even gasoline. He has passed a long and hard way, before the creation of this famous world brand. And it is this talented man, the Creator of В«HondaВ», managed to give the world a car mechanics such a discovery as the replacement of wooden spokes in the wheels of metal. And this is far from the only of its discovery.



The same brand of В«HondaВ» initially engaged in the creation of motorcycles since 1948. And very quickly rose to the level of the principal. But already in 1960, in spite of the disagreements with the government, Soitiro engaged in the production of automobiles. The first in the production of В«HondaВ» has become a subcompact 360. The model has not gone unnoticed and immediately gained high popularity because of its high efficiency of fuel consumption. On the seventh top ten Soitiro decided to retire and has entrusted with control of the В«HondaВ» Kiesi Kavasime.



In 1985, В«HondaВ» released their first car business class Honda LegendВ». Until this moment there was the view that from the Japanese company can hardly expect something really worthwhile. But the car had В«knocked downВ» the whole world market and В«HondaВ» managed to get on one line competition with the В«BMWВ» and В«Mercedes-BenzВ». Later it was still 3 generation В«Honda LegendВ», which subsequently won a victory in competition on European brands.



Death overtook Soitiro Honda in 1991, and the brand of В«HondaВ» has continued its development under the leadership of periodically changing presidents.



In 1991, in the production of В«HondaВ» was launched another car with malolitrazhnym engine at 660 cubic meters - В«Honda BeatВ». The car was a convertible with rear-wheel drive. A feature, which distinguishes it from the others is its small size and location of the engine in the rear of the vehicle. Century Honda BeatВ» was short - already after 5 years it have ceased to produce. But this model drew sympathy of many motorists, and therefore deserves its place in the history of the brand В«HondaВ».
Honda cars, presented in our catalogue:
Latest classic Honda cars offered in listings: