Plymouth History
History

This is the history of the brand Plymouth since the establishment of the company and up to the most modern of vehicles produced under this brand.
Classic Cars

We have collected the best classic cars in our catalogue. In addition, if you're going to buy one - just check the latest Plymouth listings.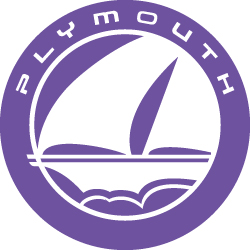 Plymouth
The commercial success of this model have existed for 20 years. This car was in demand and has won the hearts of fans of auto. What brand is it? This is a famous American Plymouth. He was the most powerful in the world a car with a high rate dynamics. What are its historical landmarks?



Important events and dates Plymouth



In 1928, the make of the car Plymouth was founded by Walter Krayslerom. It was well known in his time the automaker, which was famous in the whole world. In the beginning of the founders wanted to release Plymouth as the number of low-cost cars Chrysler. That is, it had to be a cost-effective model available with 4-cylinder engines, with competitive capabilities.



1929 was historical for Plymouth, as in Detroit opened a plant for the Assembly of this series cars. The following year was released the second model. She went down in history under the name of Plymouth U.



In 1933, was released a series of machines P. She had superior 6-cylinder engine, the capacity of which was in the 70 l/sec. The main feature of this car was the fact that automatic clutch worked instantly, after the driver cleaned the foot off the accelerator pedal.



1934 was the turning and the important point. The company celebrated the production of its one millionth car. It was a huge success in the sphere of auto sales. However, with time, especially in the mid 50-ies, the interest in Plymouth had begun to fade. Basically, at that time he was in demand among older people, as well as among a taxi.



In 2001, a series of Plymouth was released under the world-known name Chrysler.



For 100 years of its existence, the company Plymouth left a bright trace, especially in American automotive history.
Plymouth cars, presented in our catalogue:
Latest classic Plymouth cars offered in listings: