Zimmer History
History

This is the history of the brand Zimmer since the establishment of the company and up to the most modern of vehicles produced under this brand.
Classic Cars

We have collected the best classic cars in our catalogue. In addition, if you're going to buy one - just check the latest Zimmer listings.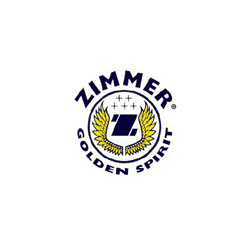 Zimmer
In 1964, Brooks Stevens sketched on a napkin restaurant (if you believe the legends car, a good half of the great ideas of designers is to make the sign of catering outlets) outlines Excalibur SS. The model has received a free pass. Excalibur the first series were frankly like sports Mercedes-Benz late 20's, but by 1978 (Excalibur Series III) become more vague, "neoclassical" features. It happened not without filing Frenchman Alain Maple, settled in 1976 in Santa Barbara (the same one, Calif.) issue-based Lincoln Continental spectacular neoclassical Clenet in the spirit of the 30's and still manages to sell them at 60-70 thousand dollars apiece ( a very, very big money at that time). Do not lag behind in price and brand convertibles Diamante, who built the company on units Cadillac Mathews Motor Coach Corporation.



Paul Zimmer bought a brand new Excalibur third series in 1978, and did not do it because of the passion for exotic car - just the financial situation it is allowed (and required). Founded in the late '50s Zimmer Manufacturing Co. produced prefabricated houses and quite succeeded in this extremely profitable in the years field. Excalibur appeared in the garage as the president of the company once in a while, when she strongly expanding field of activity. The logo has graced Zimmer "home on wheels" - luxury vans and sea yacht. So why not build a bargain luxury cars?



In 1980, the gates of one of the fourteen companies Zimmer, who was in the Florida town of Pompano Beach, and now proudly call Zimmer Motor Cars Corporation, left the first model Zimmer Golden Spirit. As there was at Rolls-Royce - "Silver Ghost", you say? And we here at once "golden". Modesty? God forbid! A gilded eagle on the grille is worth something!



Golden Spirit was created based on the Ford Mustang, and despite the rather angular shape looks elegant - at the expense ratio. For the same as that of the Mustang, height 135 cm car was significantly longer (5.6 vs. 4.6 M) and broader (198 cm 182 cm vs). The wheelbase was increased by one and a half meters - up to 414 cm (from Mustang - 257 cm). Interior appropriate - seats Recaro, wooden steering wheel Nardi, crystal vases for flowers ...



Under the hood of the infinite Golden Spirit was 5-liter Mustang V8 - it might well suffice. Produced three body variants: two-door Sport Coupe and quadruple Convertible, as well as an elongated four-door sedan.



Sales were pretty smartly. In the month, the company has built at least a dozen Golden Spirit (bulk orders came into compartments). Of course, the competitors do not have to wait long. In a Florida native would try to run across the track as many as three out of nowhere appeared manufacturer neoclassical: CMC (Classic Motor Carriage), Johnson Motor Cars (later - National Motorcar Corporation) and Heritage Motors. And if you built something Heritage "mersedesopodobnoe" a la Excalibur, and then the CMC Tiffany Johnson Phantom were explicitly calling Zimmer. And then there appeared in the early 80's new Excalibur Series IV, neoclassicism of Archer Coach Works, Spartan Motorcar Co., Gatsby Coachworks ...



In 1985, the automotive branch Zimmer, led by Charles North, has released a new model - Zimmer QuickSilver. Despite the "liveliness" names ("Mercury"), the car is not so much neo how many "prestigious" version Pontiac Fiero (weight chrome, wood, leather, etc.), the market has met very cool. Just saw the light of 170 copies QuickSilver, including presented in 1987 at the motor show in Los Angeles more expensive version of QuickSilver XTZ.



But on the Golden Spirit was a sin to complain. Them by 1988, it sold about 1,400. Nothing seemed to be no signs of trouble, but this year was the last in the history of the Zimmer Motor Car Corporation of Pompano Beach. Parent company Zimmer Manufacturing Co. For several years struggling with financial problems and finally just went bankrupt, pulling behind him on the bottom and profitable automotive department. All property, including equipment plant in Florida, has been put under the hammer, and the brand Zimmer from road sky disappeared. As it turned out, for ten years.
Latest classic Zimmer cars offered in listings: