Bricklin History
History

This is the history of the brand Bricklin since the establishment of the company and up to the most modern of vehicles produced under this brand.
Classic Cars

We have collected the best classic cars in our catalogue. In addition, if you're going to buy one - just check the latest Bricklin listings.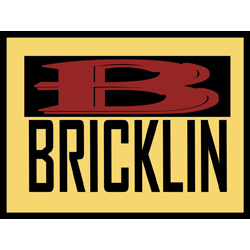 Bricklin
The history of the automobile brand begins with Malcolm Bricklin Bricklin born March 10, 1939. in Philadelphia, Pennsylvania. He was known as the founder of the car company, and was one of the Americans who have successfully imported foreign cars Subaru, Fiat and Yugo.



In 1958. Bricklin dropped out of the University of Philadelphia, and started doing business his father Orlando Bricklin, who was involved in the sale of construction materials in the shops Handyman. Bricklin senior left the business, he had already become a millionaire at that time.



V1965g. Bricklin started selling scooters, such as the Fuji Rabbit, manufactured by Fuji Heavy Industries, which also produced cars Subaru 360. Bricklin signed a contract with Subaru, the supply of Subaru cars in the United States of America.



Also, Malcolm and his partner, Harvey Lamm, issued Subaru dealerships in America.



After a while Bricklin sold his controlling stake in Subaru, and got enough money to realize his American dream. He decided to design and build their own cars, which he called the Bricklin SV-1.



Mark Bricklin SV-1 with an exotic appearance with doors "gull wing" was a good vehicle, and Bricklin applied the standards that are far ahead of his time in America.



Car brand SV-1 was produced in New Brunswick, Canada, previously known location for the production of cars. Sales did not meet expectations and only 2854 cars were produced before the company went into receivership, owing the state $ 23 million. It is believed that up to now in the world there are about 1,500 car brand Bricklin.



Bricklin continued import car brand Fiat X1/9, manufactured a brand-Bertones. In 1980. he organized a company Yugo America, Inc. to bring low-cost cars for American drivers. The cars were produced in Yugoslavia and had an unheard of until now the price in 3990 dollars.

Photo 1974 Bricklin SV-1
Company Yugo was the most successful company in the sale of European imports in automotive history, taking into account the sale of vehicles 160000. Although the Yugo brand has always been the subject of ridicule because of reliability problems.



In 1989, Malcolm Bricklin sold his controlling interest in Yugo.



In 1990. Bricklin has attracted the attention of the idea of ​​the production of vehicles that will be minimally polluting the environment. He studies Patarei technology and continues to organize a company for the production of electric vehicles, selling electric bike, known under the brand EV Warrior.



Malcolm Bricklin is also engaged in several developing fuel technology. However, never lost his desire to bring in high-end cars with the lowest price in America.



At the beginning of 2002. Bricklin started looking for a partner for the production, which would help him to create a new automotive brand in the United States. At first he thought about the idea to go back to where to begin - to Yugoslavia (now Serbia), but the car plants were in very poor condition.



In 2003, Bricklin is sent by ship to a three-year journey around the world in search of a partner manufacturer. He was looking in England, India, Russia, and finally decides to work with the Chinese manufacturer of the brand Chery.

Chery cars were to go on sale in 2008. American company Visionary Vehicles LLC, but by the autumn of 2006. Bricklin was clear that Chery can not match a given pattern to produce machines that are planned Bricklin.



The partners also did not agree with the introduction of innovative vehicle with hybrid drive in their line sales. In November 2006. Bricklin announced the severance of relations with Chery, but continues to pursue its interests in China for cooperation.



To date, Bricklin and Visionary Vehicles plans to use its expertise in fuel technology and knowledge in the industrial economy to create a line of vehicles with hybrid drive PHEV.
Latest classic Bricklin cars offered in listings: