Beauford History
History

This is the history of the brand Beauford since the establishment of the company and up to the most modern of vehicles produced under this brand.
Classic Cars

We have collected the best classic cars in our catalogue. In addition, if you're going to buy one - just check the latest Beauford listings.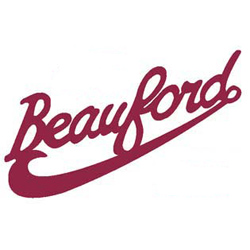 Beauford
Company Beauford Apholland of town, Lancashire, produces "replication-cars" that do not replicate any one historical model.



The program includes company car, made in the style of the 30s,-Tourer open-top (soft top for an additional fee) and a Hard Top with a hard top. Cars offer a 2 - or 4-door version, fully assembled and stocked, ready for use, as well as a set-designer. Body Beauford the spars are attached to a solid frame made ​​of 3-mm steel profiles. Use a 4-cylinder engine capacity of 1.6-2.0 liter, gearbox and chassis from Ford Cortina.



At the request of customers Beauford establish a more modern engine cylinder capacity of up to 4.2 liters, mechanical and automatic transmissions various European manufacturers. Bundling match the style and class of cars.
Latest classic Beauford cars offered in listings: