Checker Motors History
History

This is the history of the brand Checker since the establishment of the company and up to the most modern of vehicles produced under this brand.
Classic Cars

We have collected the best classic cars in our catalogue. In addition, if you're going to buy one - just check the latest Checker listings.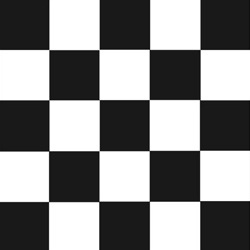 Checker
Anyone who has visited New York in 1960 - or 1970 will undoubtedly remember the brand "Checker" on the famous yellow taxis. These were heavy-duty vehicles, the mileage of which was typically more than 1 million km. The first taxi was released by "Checker Cab Manufacturing" in 1923. These machines are not chasing fashion, but, of course, have been very reliable. Until 1960, they were equipped with six-cylinder engines nizhneklapannym production of "Continental", which were then replaced by more modern overhead valve. First, in 1959, the machine Checker sold as cars for personal use, but, as such, did not have much success. In 1964, the engine of "Continental" was replaced engine "Chrysler", and at first it was the usual six-cylinder engine, and in 1971, there were also cars with engine V8.



"Checker" is a unique phenomenon in the American auto industry. Founded in 1923, the firm until the end specialized in producing only taxis. In the 20 years of its program consisted mainly of 5-seater car with a 4-cylinder engines, in the 30 years the company "Checker" used the 6 and 8-cylinder engines up to 150 hp Cars had to 6 doors and seats up to 9 people.



Only in 1959, "Checker" has put into his program cars, were slightly reworked versions of a taxi. It was massive and unattractive model Superba and Marathon, with in-line 6-cylinder or V8 Continental firms or Chevrolet. The success they had.



Cars "Checker" has never been technical advances, standing only huge tall and very awkward bodies, however, very convenient for short trips of passengers with luggage. Since the late 50s and until its closure "Checker" released their cars without significant upgrades. In 1970, the company has made an unsuccessful attempt to upgrade its program, taking advantage of the Italian body firm Ghia. Co time machine of this brand and technically obsolete. Flooded the streets of American cities are huge taxi "Checker" looked clumsy creatures from the past. In 1982, "Checker" ceased production, becoming the last independent American companies that manufactured passenger cars in large enough quantities.
Latest classic Checker cars offered in listings: