Amphicar History
History

This is the history of the brand Amphicar since the establishment of the company and up to the most modern of vehicles produced under this brand.
Classic Cars

We have collected the best classic cars in our catalogue. In addition, if you're going to buy one - just check the latest Amphicar listings.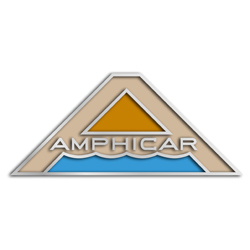 Amphicar
Dreams of machines that can be converted into a boat or a plane, are as old as the car itself. There have been many attempts to create such machines. German engineer Hans Trippel, who created the amphibious vehicles for the German Wehrmacht, he decided to use his experience after the Second World War.



At the Geneva Motor Show in 1958, Triple showed a small amphibious vehicle. The final model was based on Amphicar prototype, known as the Alligator. Triple offered his unusual car to Americans, so most of the 3,000 copies sold finished to exist in America.



Amphicar car was equipped with the engine located at the rear of the model Triumph Herald, with drive to the rear wheels when driving on the road. Power take-off drives the propellers. On the water, driving without a rudder was carried out by turning the front wheels. Amfikar reached a speed of 12 km / h on the water and 110 km / h on land.
Latest classic Amphicar cars offered in listings: