Mercedes-Benz History
History

This is the history of the brand Mercedes-Benz since the establishment of the company and up to the most modern of vehicles produced under this brand.
Classic Cars

We have collected the best classic cars in our catalogue. In addition, if you're going to buy one - just check the latest Mercedes-Benz listings in the United States.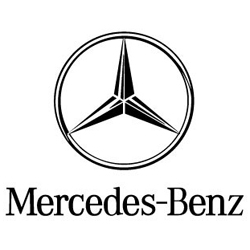 Mercedes-Benz
Auto, emblem which symbolized the unrivaled success. The car, which has always occupied the places of honor. Evoked the admiration and delight of the designers, engineers and consumers. This is the car of Mercedes-Benz, the company Daimler-Motoren-Gesellschaft. With whom do its history? Who of engineers-designers stood at the origins of?



a brief history of Mercedes-Benz



In 1901, the Mercedes became the trade mark of the car company Daimler. Its founder is considered Gottlieb Daimler. It was a German engineer-constructor, which as time and came up with the emblem of the В«MercedesВ».



From 1902, started the serial production of cars of mark Mercedes-Simplex. For their bases were used the first in the world Mercedes 35P5. He had a 4-cylinder engine, the volume of 5913 cubic cm. It was a classic location of units, the front was the engine, and the rear wheels were leading.



With 1923-1928 year the chief engineer for the production of the Mercedes was Ferdinand Porsche. In 1929, he was replaced by Hans Nibel. He introduced new technologies, namely 6-cylinder engine with a volume of up to 3.7 liters. As well as the 8-cylinder with 4.9 liter package.



In 1931, the company has paid attention malolitrazhnym cars. This year was released Mercedes 170, which had a 6-cylinder engine, the volume of 1692 CC. As well as independent suspension on the front wheels.



In 1935, the chief designer became a Max Seiler, who became the founder of passenger cars Mercedes-Benz diesel engine.



1958 year was marked by a technological revolution. Began to produce cars with an engine of high-frequency mechanical fuel injection system. It was, perhaps, the most powerful vehicle of his time.



Mercedes-Benz and to this day remains the most legendary brand of car, from the family hatchbacks to SUVs and convertibles.
Mercedes-Benz cars, presented in our catalogue:
Latest classic Mercedes-Benz cars offered in listings in the United States: