Armstrong History
History

This is the history of the brand Armstrong since the establishment of the company and up to the most modern of vehicles produced under this brand.
Classic Cars

We have collected the best classic cars in our catalogue. In addition, if you're going to buy one - just check the latest Armstrong listings in the United States.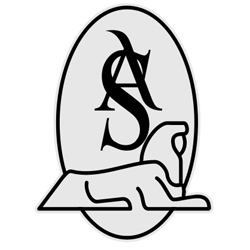 Armstrong
This is a highly prestigious British company was the result of a merger in 1919, the firm Armstrong-Whitworth and Company John Siddeley Siddeley-Deasy Motor Manufacturing Co. Coventry, which manufactured cars before the First World War. Armstrong-Whitworth picking trucks since the beginning of the century, and cars - since 1906 paid for Siddeley-Deasy nearly 420 thousand f.st., Armstrong-Whitworth company formed Armstrong-Whitworth Development Co. Ltd. Her office and became the Armstrong-Siddeley Motors Ltd. Before World War Siddeley-Deasy produced aircraft engines. She continued this occupation after the war.





An elegant chrome grille Armstrong-Siddeley Hurricane is a typical example of attention given to detail. Sketches for this car created Cyril Siddeley.
The first model "3ONR" Thirty or received a five-seater body and in-line overhead valve "six" (4.9 liter, 30 hp). Her original body with an impressive V-shaped grille attracted such buyers as the Duke of York (later King George IV) and the Duke of Gloucester. In 1922, a model with a 2.3-liter engine producing 18 hp, and two years later-model with a flat liner and reduced engine size (1.8 liter, 14 hp). Annual sales of more affordable cars for 1926 reached about 4000 pieces. The cheapest car in 1922-24. Stoneleigh was easy with the engine V2 (9 hp). His first samples of a central location of the driver, for which there were seats for two passengers.



In 1926, John Siddeley regained independence, forming the Armstrong-Siddeley Development Co. Ltd., Bought his company from Armstrong-Whitworth for 1.5 million f.st. It is engaged in the production and planes, so that the holding company Siddley included the Armstrong-Whitworth Aircraft Ltd., Arrastrong-Siddeley Motors Ltd. and, later, the aircraft manufacturer AV Roe Ltd.





The first time Armstrong-Siddeley called their cars in honor of fighter and bomber production Hawker, Avro and Armstrong Whitworth. This Typhoon released in 1949
Military contracts 20s. include the issuance of a license by the Italian Pavesi 4x4 truck with all wheel steering and engine power of 350 hp for tanks Vickers. In 1929, Armstrong-Siddeley started to manufacture planetary gears Wilson - predecessors of modern automatic machines. Entitled Self-Changing Gears their company bought the AC, Daimler, Invicta, Lagonda, Riley and Talbot.



Lineup Armstrong-Siddeley 30s. included machine "12/6" (1.5 liters), "6/15" (1,9) "20NR" Twenty or and "ZONR" or Thirty (4,9 L). Each year, the plant's gates came out about 3000 cars. By this time the brand has gained credibility in the sector of high-end machines, supported by successes in the Alpine Rally and runs the Royal Automobile Club (RAC). Model Twenty, managed by Sammy Davies, participated in the 30-ies. in the Monte Carlo Rally. The machine is first class Siddeley Special 1933 with a 6-cylinder 4.9-liter engine has challenged predominated in this class of models of Rolls-Royce and Daimler. However, despite its attractive appearance and a top speed of 153 km / h, in the years 1933-37. managed to sell only 235 copies of the Special.



In 1932, John Siddeley was elevated to knighthood, and later, for his contribution in the field of aircraft engines, has received the title of Baron Kenilworth-ray. In 1935, his company and Hawker Engineering merged into Hawker-Siddeley Aircraft With .. The main products are star-7 - and 14-cylinder engines. During the Second World War, the company controlled firm Armstrong-Whitworth, Hawker, AV Roe and Gloster Aircraft.
Latest classic Armstrong cars offered in listings in the United States: