Ginetta History
History

This is the history of the brand Ginetta since the establishment of the company and up to the most modern of vehicles produced under this brand.
Classic Cars

We have collected the best classic cars in our catalogue. In addition, if you're going to buy one - just check the latest Ginetta listings in the United States.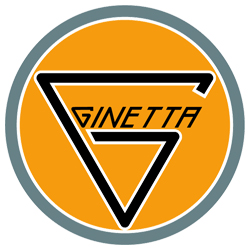 Ginetta
Ginetta was founded in 1958, four brothers Walklett (Bob, Ivor, Trevers and Douglas) in Woodbridge, Suffolk County. The first car, not intended for production, which subsequently became known as the G1 was built on the basis of the pre-war Wolseley Hornet.



From the initial location of the Ginetta moved in Witham, Essex in 1962. In the period between 1972 and 1974 years of production employed in large shops in Sudbury, Suffolk, before returning again in Witham where they remained until 1989. Of the brothers Walkletts, Trevers mainly responsible for the style, Ivor for the design, Douglas for the management of the company and Bob for sale.



After retirement brothers Walkletts in 1989 Ginetta was sold, but failed. Later it was purchased an international group of enthusiasts, based in Sheffield with the managing Director Martin Phaff, which started production of the G20 and G33.
Ginetta cars, presented in our catalogue:
Latest classic Ginetta cars offered in listings in the United States: