Rover History
History

This is the history of the brand Rover since the establishment of the company and up to the most modern of vehicles produced under this brand.
Classic Cars

We have collected the best classic cars in our catalogue. In addition, if you're going to buy one - just check the latest Rover listings in the United States.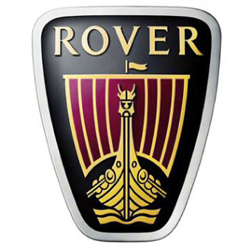 Rover
British automotive company.

Rover founded in 1887 John Kempe Starli and William Sattonom and started its activity with the Bicycle. The first car of mark Rover appeared in 1889 and was a simple crew with vosmisilnym engine.


At the present moment the vehicles under this brand is not available, and the brand was sold together with the marks Jaguar and Land Rover to Indian company Tata Motors.

Modern cars Rover represented the typical mass transport and interest to buy at auctions is not present.

But if you try - you can find in the sale of pre-war model of the Rover 10. The prices of these antique cars strike - buy the car 30-35 years can be in some 10 thousand pounds!

Rover cars, presented in our catalogue:
Latest classic Rover cars offered in listings in the United States: