Reliant History
History

This is the history of the brand Reliant since the establishment of the company and up to the most modern of vehicles produced under this brand.
Classic Cars

We have collected the best classic cars in our catalogue. In addition, if you're going to buy one - just check the latest Reliant listings in the United States.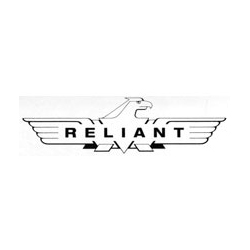 Reliant
Auto, which was very popular in the 30-s and 40-s years. It was inexpensive and practical. Was aware of the fact that there has been only 3 wheels. This is the car of English brand Reliant. The founder of the company on manufacture of cars В«ReliantВ» it is considered Tom Williams. What is the historical path of the auto?


Historical events Reliant


In 1939 the production of cars В«ReliantВ». Model of the car, especially the Safety of the Seven, was a great success for three reasons. Firstly, make this vehicle was carried out with use of the powerful engine of the Austin Seven, who was famous for in the time of quality and reliability. Secondly, it was a cheap car afford many interested persons. And, thirdly, the taxation for the it was small, about the same as for the bike.


In 1961, the first four-wheel vehicle Reliant. As the three-wheeled model in that time have already ceased to be popular. Model released in this year was the name of the Sabre. Her body was plastic, and motor engine 4-cylinder.


In 1964 released one of the most successful models Reliant called Scimitar GT. Specially for it was developed by our own engineers of the 4-cylinder engine. And the body was designed by the firm Ogle Design, which for a long time took part in the creation of the bodies, В«ReliantВ».


In 1985, was established sports car Escort RS-200. This was a double car specifically for the rally. In the following year another model Reliant reached a considerable success for their high performance with acceleration to 100 km/h.


So, Reliant - a car, which began its history with three economical car, and graduated from the modern powerful cars, capable to accelerate for the 6.7 seconds up to 100 km/h.

Reliant cars, presented in our catalogue:
Latest classic Reliant cars offered in listings in the United States: