Fiat History
History

This is the history of the brand Fiat since the establishment of the company and up to the most modern of vehicles produced under this brand.
Classic Cars

We have collected the best classic cars in our catalogue. In addition, if you're going to buy one - just check the latest Fiat listings in Australia.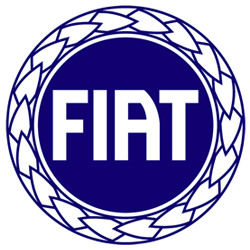 Fiat
The car, which at the turn of the centuries occupied the leading place in the automotive industry. As well as in the field of sales in South America, Eastern Europe and Russia. This Is Fiat. When the same was first founded this company?



History of Fiat



In 1899 the company was founded Fiat. After about 3 years, it began producing trucks, tractors and other heavy vehicles.



In 1902, was released Fiat 24 HP, it was designed for racing. Victory in the race has brought the company to the worldwide fame. Company Fiat in that time has become a major industrial manufacturer of sports cars.



In 1908 the company Fiat to take up production of cars in the United States. In the following year it was made even 1215 cars.



In 1916 plant was opened modern sample, which was built on the American type, by the way, he was recognized as the largest in Europe.



In 1924, the company Fiat increased its capacity. She opened a factory in Moscow.



In 1936, was released car economy class Fiat 500it was, perhaps, the most successful model. He was removed from production after only 20 years. It was released more than 500 thousand copies of the auto of this series.



In 1971 Fiat released for the first time peredneprivodnyy car. About 3 years later it was sold about a million such cars.



In 1978, for the first time the Italian automobile company released Fiat Ritmo. Its development was engaged in the Italian design Studio Bertone. It created a chic, beautiful at that time the body of the vehicle.



An important feature: the Fiat most of its cars gave the name of the ancient coins. For example, Fiorino - Florin, Ducato - Dukat.



In the 1990s Fiat has won the world's best positions with such models as the Palio, Punto.



Fiat was and will be a reliable, practical auto, especially among trucks.
Fiat cars, presented in our catalogue:
Latest classic Fiat cars offered in listings in Australia: