Morgan History
History

This is the history of the brand Morgan since the establishment of the company and up to the most modern of vehicles produced under this brand.
Classic Cars

We have collected the best classic cars in our catalogue. In addition, if you're going to buy one - just check the latest Morgan listings in Australia.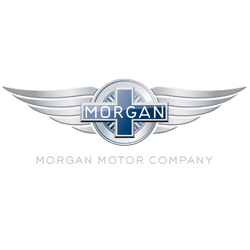 Morgan
The British company of the Morgan Motor Company was founded in 1909 Henry Morgan for the production of sports cars of a class "Lux". Factory of the company Morgan is to this day in Malverne, Central England. So far, all of the machine production Morgan stilizuyut under Sportcars 30-ies and 40-ies and are collected by hand. For interior use valuable breeds of a tree, for a body of durable steel and aluminum. The interior of the car also includes a seat, made of calf's skin, and, at the request of the customer, and even gold and silver jewelry.





Due to the fact that the three-wheeled cars in Britain those times there was no tax, the first machines Morgan Runabout were trehkolesnymi, and their capacity was only 7 horsepower. Despite the weak engine, for a 10-ies car was considered to be quite athletic. Only in 1915 the company Morgan has designed 4-local three-wheeled Runabout specifically for the family of the founder. The first four-wheel vehicle Morgan appeared in 1936 under the name of 4-4, which was the number of wheels and seats.





The post-war model Morgan 4-4 powered by a 1.2-liter engine, but since 1950 began to produce Morgan +4, had a 2-liter engine. Since 1968 the company moved away from the 4-cylinder engines and released Morgan +8 8-cylinder engine. Junior machine engines to 3.5, 3.9 and 4 litres. Power cars of different composition varied within the limits 143-204 horsepower. The dispersal of the final version of Morgan Plus 8 to 100 km/h was carried out for 5.5 seconds.



This is quite rare and exclusive cars, made in the classical style of the 60s. Suffice it to say that now a new car buyer have to wait for more than 2 years.


At the auctions often can be found the model of the 90s Morgan Plus 4, at the price of from 20 to 40 thousand pounds.

The most modern Morgan AeroMax 2009 will cost 120 thousand pounds!

Morgan cars, presented in our catalogue:
Latest classic Morgan cars offered in listings in Australia: