Allard History
History

This is the history of the brand Allard since the establishment of the company and up to the most modern of vehicles produced under this brand.
Classic Cars

We have collected the best classic cars in our catalogue. In addition, if you're going to buy one - just check the latest Allard listings in Australia.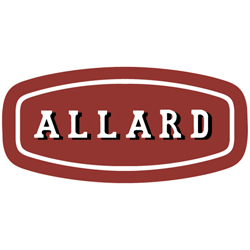 Allard
Allard Motor Company Limited was a British car manufacturer. The company was founded in 1945 by industrialist Sydney Allard and occupied a small territory in the South of London. Car production practically stopped after 10 years, when the founder of the company died. During this time it was released about 1900 cars.

Before the war Allard supplied to the market of their own replica Bugatti with the tail of his own design.


The main difference of the car Allard is a great American V8 engine in a small British the back of a sports coupe, which gave great power factor for these vehicles. Machine Allard were the predecessors of the famous the sunbeam Tiger and AC Cobra
in the early 1960s.



The designer Cobra - Carroll Shelby and father brand Corvette - Zora oberjahrl c.m. / hh. Duntov, both driving cars Allard at the beginning of the 1950s.
Allard cars, presented in our catalogue:
Latest classic Allard cars offered in listings in Australia: