Graham Cars History
History

This is the history of the brand Graham since the establishment of the company and up to the most modern of vehicles produced under this brand.
Classic Cars

We have collected the best classic cars in our catalogue. In addition, if you're going to buy one - just check the latest Graham listings in Australia.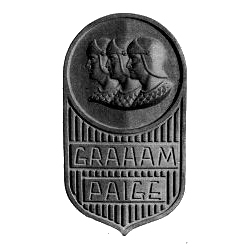 Graham
Three brothers , Robert , Joseph and Ray Threm purchased in 1928 by a company Paige-Detroit and continued production of the old model of "Straightaway Eight" with the engine "Lycoming". A short time later began to produce three models with engines "Continental" working volume of 2666 , 3128 and 4740 cm3. Their assembly was arranged even at a factory in Berlin, but it had to stop with the first blows of the economic crisis. By this time, the company name was changed to "Trem", and its share of the U.S. car market was gradually reduced.

New models of "Blue Streak" in 1932 with the pointed shape of the radiator grille and massive rounded wings laid a new car style , which is then copied by many companies . But it was not enough to increase production. In 1934, the engine has been created "Custom Eight" displacement of 4350 cm3 with a centrifugal compressor , which became the heart of sports convertible "Custom".

After 1936 production focused on models of "Crusader" and "Cavalier" with a 6- cylinder engines in 2780 and 3679 cm3, and part of the old equipment was sold to a Japanese firm "Nissan", which began assembling model "Special Six". In 1937, the company introduced a new machine with a compressor , and in 1938 was followed by impressive model "Graham- 97" with a 6 -cylinder 3.5 -liter engine . For his unusual appearance with outstanding forward a "nose " and built-in wings fairings headlights she received the nickname " Shark muzzle ." Last "Trem Hollywood" produced the chassis "Hupmobile" with a body of "Cord-810/812". In 1945, the company "Trem" bought car company "Kaiser-Frazer".
Latest classic Graham cars offered in listings in Australia: