Singer History
History

This is the history of the brand Singer since the establishment of the company and up to the most modern of vehicles produced under this brand.
Classic Cars

We have collected the best classic cars in our catalogue. In addition, if you're going to buy one - just check the latest Singer listings in Australia.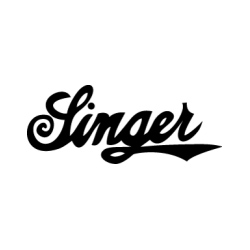 Singer
"Singer" ("Singer & Co. Ltd."), A British company to manufacture cars.



George Singer, having been trained to produce engines in the enterprise "Coventry Machinists", opened the first factory for the manufacture of bicycles and three-wheeled vehicles. His first cars appeared in 1905. They had the power of the engines 8 and 12 hp motors, produced under license "Lea-Francis". The engine is installed under the body. The following year produced cars conventional design with 2 -, 3 -, 4-cylinder engines. After the death of Singer in 1903, the company was reorganized as "Singer & Co (1909) Ltd". Three years later "1909" was removed from the name of the firm.



In 1926 at the Motor Show in London, was a model of Singer Junior ("Singer Junior"). With an engine capacity of only 847 cm ³ and a power of 15 hp, the car could reach speeds of 72 km / h The model successfully competed with "Morris" and "Austin". In the 1930s, this compact Singer still in demand.



Model Singer Nine 9-horsepower engine, produced in 1932 - 1935 was a very popular machine and is competing for the "MG" and "Triumph". In 1933 the model was released Singer Le Mans, sports version of the Singer Nine. The car has achieved considerable success in racing.



After World War II, as the new model Ponton, was introduced car Singer SM 1500. In 1956, "Singer" became part of "Rootes". Once in 1970, "Chrysler" absorbed corporation "Rootes", trade name "Singer" has ceased to exist.
Latest classic Singer cars offered in listings in Australia: