Lincoln History
History

This is the history of the brand Lincoln since the establishment of the company and up to the most modern of vehicles produced under this brand.
Classic Cars

We have collected the best classic cars in our catalogue. In addition, if you're going to buy one - just check the latest Lincoln listings in Australia.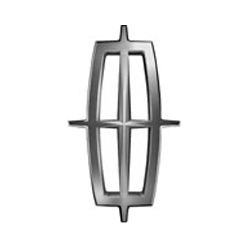 Lincoln
As a separate company Lincoln Motor Company existed only five years - in 1917-1922, after which it was purchased by the group Ford and became one of its branches. However, the first model Lincoln L-Series was already in 1920 with 8-cylinder engine. Probably, due to the fact that, earlier, Henry Leland founded a firm Cadillac, outwardly, this model is reminiscent of the Cadillacs of the time. The second model Lincoln, issued already under the direction of Ford, Lincoln became KB, corresponding to the year 1950.





It is interesting, that in the K series was relatively inexpensive car, at a cost of approximate rather to the products under the trademark of Ford - Lincoln-Zephyr, manufactured in 1936-1940 years. It is interesting, that only in the year of its production sale Lincoln has increased in 9 times. Was also released car Lincoln-Zephyr Continental in 1940 with a body type of limousine, published prior to 1948, excluding the military period. But in 1955 a new Lincoln Continental, price of which was approaching at a cost to the rolls-Royce - 10 000$. Until 1981 Lincoln continental was considered to be the company's flagship Forduntil the arena has not appeared Lincoln Town Car.





Perhaps the most curious fact in the history of the company - the fact that up to 70-ies, all Lincoln issued to the original basis, while severe changes was only the engine. However, because of the forced savings during the energy crisis from the tradition had to be abandoned, and Lincoln began to produce on the basis of the unified with other models of the group.





Another feature of the car Lincoln lies in the fact that in 1939 they are made with the types of the body limousine by the special orders of the presidents of the United States. The first limousine, of course, was promoted to Franklin Roosevelt, and received the name of Sunshine Special. The Lincoln Cosmopolitan went presidents Eisenhower, Truman and Kennedy. However, the latter was mortally wounded in the model Lincoln Continental convertible, constructed specially for it in 1961. Only since 1983, Lincoln gave place to the "President's auto Cadillac.


Lincoln cars, presented in our catalogue:
Latest classic Lincoln cars offered in listings in Australia: