Westfield History
History

This is the history of the brand Westfield since the establishment of the company and up to the most modern of vehicles produced under this brand.
Classic Cars

We have collected the best classic cars in our catalogue. In addition, if you're going to buy one - just check the latest Westfield listings in Australia.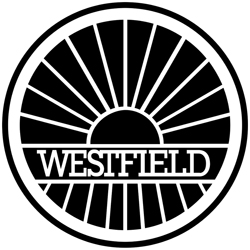 Westfield
In spite of the fact, Caterham Cars acquired the rights to the production of cars Lotus Seven, Chris Smith created a competing company and for creation of industrial machine-building complexes in the very similar design and method of Assembly. This has led to litigation with Caterham (on the basis of the rights to industrial design) in the late 1980s, which was eventually settled out of court, as a result of which Westfield improved and changed the design of their cars. While outside machines are very similar, Westfield and Caterham quite seriously differ in construction. Westfield prefers to use for a body of glass fiber, which traditionally uses Lotus other models, such as Elise, Esprit and Elan, while Caterham makes the body made of aluminium.



Westfield also ahead on the level of technical innovations, such as the independent rear suspension and a wider frame. The company recently introduced a version of its SEi kit, which uses donor details from Mazda MX5 Miata. There is also a set of SDV, which uses a Ford Sierra as a donor.



In the first season of Top Gear on BBC, Westfield XTR2 under the management of the black Stig passed the test range faster than the owner of the fastest lap times at the moment, the Pagani Zonda.



In December 2006 Westfield became part of the company for the production of sports cars of Potenza Sports Cars Limited.
Westfield cars, presented in our catalogue:
Latest classic Westfield cars offered in listings in Australia: