Maserati History
History

This is the history of the brand Maserati since the establishment of the company and up to the most modern of vehicles produced under this brand.
Classic Cars

We have collected the best classic cars in our catalogue. In addition, if you're going to buy one - just check the latest Maserati listings in Australia.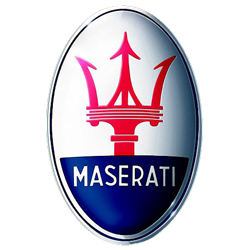 Maserati
Auto, characterized by elegance, as well as sporting character and the most modern technologies. The car, which has always strived for the victory and was just not ukrotim. It's Maserati. What was it in his history?



History of the great Mazerati



the 1-St of December of 1914 brothers Bindo, Alferi and Ernesto Mazerati established a small firm, which dealt with the finalization of the racing engines, such as, Isotta-Fraschini.



In 1926, with the help of financial support Diato brothers organized a company Maserati, which began to produce cars with 4-,8 - and dazhe16-cylinder engines.



In 1931, the count Theo Rossi di Montelera, who applied the engine Mazerati, reached the impressive record of speed on the water. In addition to this were conducted car race on land, where the cars Maserati occupied the leading place.



By the way, it is the company Maserati first used hydraulic brake, which had become an important milestone in the history. It happened in 1933.



In 1957, has made the first continuous traffic model Maserati 3500 GT. It was established 6-cylinder engine system twin cam (two verhneraspolozhennyh camshafts) with a working volume of 3,5 litres.



1966 was historical for Maserati. Why? Firstly, the great designer Dzhorzhetto Dzhudzharo has developed a comprehensive comfortable design for the car. Secondly, in the light went out a completely new 12-cylinder and a 3-liter engine. It was the peak of perfection.



the 1980s brought Maserati a lot of new, for example, in 1981, it began the mass production of the luxury saloon Biturbo, which had V6 engine volume-2000 cm3.



So, Mazerati - this is the car with a great history and a promising future.
Maserati cars, presented in our catalogue:
Latest classic Maserati cars offered in listings in Australia: