Mazda History
History

This is the history of the brand Mazda since the establishment of the company and up to the most modern of vehicles produced under this brand.
Classic Cars

We have collected the best classic cars in our catalogue. In addition, if you're going to buy one - just check the latest Mazda listings in Australia.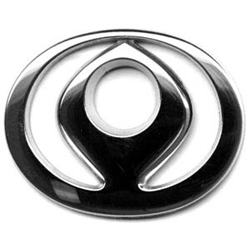 Mazda
She conquered the world. In the 80-ies was recognized as the best Japanese car. The experts was marked as the best and most reliable car. This Is Mazda. With what started the history of the Queen?


The history of the great Japanese auto


In 1920, the founder of the В«MazdaВ» Dzudziro Matsuda was engaged in industry, which was connected with the cork tree. Yes, in the beginning the company was building the appointment, but then things changed.


In the 1920s the company was engaged in production of motorcycles, as well as the production of heavy equipment.


In 1930 it was a victory motorcycle Mazda. It promoted the fact that there were cars.


In 1931, became the first company to produce cars. These were three-wheeled trucks, the volume of which was 500 CC.


In 1950, mostly created trucks, as well as compact, reliable fire vehicles for the needs of the country.


In 1960, there were the first cars of mark Mazda. Their peculiarity: they had two doors, are equipped with a 2-cylinder engine, the cost was affordable and very convenient auto.


In 1963 first appear comfortable model. One of them Mazda Familia 800/1000. She was with a four-cylinder engine.


In 1965, appear for the first time cars with Mazda rotary-piston engine of varying degrees of power.


In 1980 Mazda Familia GLC/323 was recognized as the best Japanese car of the year. In the same year, the company has a strong position on the world market.


In 1983, the world-famous magazine Motor Trend named Mazda, namely model Capella 626, import car of the year. Yes, Mazda has gained tremendous popularity in the world arena.


Mazda - a truly progressive, reliable car. It could be rightfully considered the Queen of Japanese cars!

Mazda cars, presented in our catalogue:
Latest classic Mazda cars offered in listings in Australia: