Saab History
History

This is the history of the brand Saab since the establishment of the company and up to the most modern of vehicles produced under this brand.
Classic Cars

We have collected the best classic cars in our catalogue. In addition, if you're going to buy one - just check the latest Saab listings in Canada.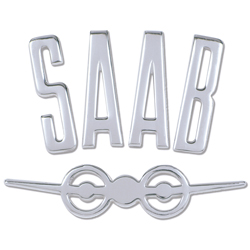 Saab
The car, which was a pioneer in the matter of security. For the first time appeared belts and ventilated disc brakes. Its creators have always wanted to ride in the car was comfortable and with a minimal risk to life. This legendary Saab. What has been the history of the Swedish auto?


The story of the great Saab


In 1937 established the company Saab. At the time, she was engaged in manufacture and sale of military aircraft.


In 1946, was released the first model of В«SaabВ», which differed in aerodynamic data. Her body was very similar to the design of the aircraft. The car was independent suspension wheels.


In 1949, began mass production of cars Saab. Mark Saab 92 possessed at that time better aerodynamic performance. Her resistance was about to 0.30. These were the high figure for the time. It is from this year, the company Saab has gained popularity on the world stage.


In 1955, Saab starts to produce cars with 3-cylinder engine and a beskamernymi tires.


In 1962, the company Saab is one of the first to use seat belts, windscreen wipers for headlights and even the seat is heated.


In 1968, the vehicle Saab was recognized as the most safe and progressive auto in Europe. For example, began to use the rehabilitated bumpers with high strength steel. In the same year, the Scandinavian company Saab has teamed up with the company of Scania. From this time began the active production of trucks with the participation of В«SaabВ».


In 2000, the company Saab has been fully transferred under the control of the В«General motorsВ».
Saab is a car, which is one of the first sought to create a safe, comfortable conditions of movement.


Saab cars, presented in our catalogue:
Latest classic Saab cars offered in listings in Canada: