Chevrolet History
History

This is the history of the brand Chevrolet since the establishment of the company and up to the most modern of vehicles produced under this brand.
Classic Cars

We have collected the best classic cars in our catalogue. In addition, if you're going to buy one - just check the latest Chevrolet listings in Canada.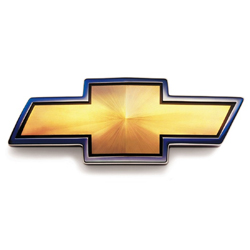 Chevrolet
Chevrolet is one of the most well-known car brands America. This company, which is part of General motors, with headquarters in Detroit, one of the legends of the American automobile industry.



The history of the creation of the company is inseparably linked with the name of William Dyuranta. The American entrepreneur created the company Chevrolet in 1911, and independently developed its logo - the famous bow tie, which stands on the machines of this car brand and to this day. Choice of the name for the company was also not accidental. It was a cunning, balanced and thought-out move. Chevrolet Louis Joseph - that was the name of the Swiss racer from the town of Chaux-De-Fund, who emigrated to America and began to act in the race. In 1909 Dyurant suggested that a Swiss pilot Byuiki and participate in competitions. So Louis Chevrolet became famous racer. Two years later, William Dyurant used the name of the Swiss in the name of the firm.



The first car worth $ 2500 called Classic Six (translated as the classical six). The machine got its name thanks to the presence of six-cylinder engine with a capacity of 30 HP. But it was a time when competitors legendary Ford T was not. Therefore, need a cheap car. They became Chevrolet - 490 (490 - this is the value of the car in dollars). Ford Tonnes worth $ 440. But the Chevrolet was perfect in technical terms, and these customers appreciated.



And the further, the more. The company has always been on the first film in terms of technical novelties. Thus, in 1935 year was the world's first all-metal wagon Chevrolet Suburban. In 1953, he was released first in the us sports serial car Chevrolet Corvette. In 1955 in the serial production was launched model Bel Air with fuel-injected engine. 1958 marked by the release of the cult of the pickup El Camino and sedan Impala, which said that this is the Cadillac at the price of Chevrolet. And in 1966, it also became a cult for many generations of Americans Camaro.

Chevrolet cars, presented in our catalogue:
Latest classic Chevrolet cars offered in listings in Canada: