Melkus History
History

This is the history of the brand Melkus since the establishment of the company and up to the most modern of vehicles produced under this brand.
Classic Cars

We have collected the best classic cars in our catalogue. In addition, if you're going to buy one - just check the latest Melkus listings.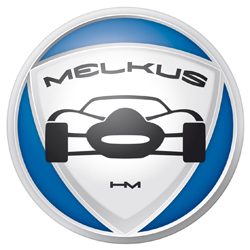 Melkus
Melkus is the mark of a single-piece racing cars and sports cars, based racer Heinz Melkus in Dresden in Eastern Germany. It is the only manufacturer of sports cars on the territory of the countries soc.lagerya. The company has existed since 1959 to 1986, and then was revived in 2009.



Company cars usually have been built on the basis of and with the use of components of German machines Wartburg and the Trabant. Racing cars Melkus who successfully participated in the competitions Formula 3 and Formula Junior and Formula E.



The only model for public road was a car Melkus RS 1000, which the company produced from 1959 to 1986. There were 101 such a car.



The company Melkus stopped production in 1986, and in the beginning of 90s Heinz Melkus has become a dealer of the brand BMW and opened in Dresden dealer center.
In December 2006, Peter Melkus, son of the founder of the company, announced the resumption of the production of sports cars from the series Melkus RS 1000. A new model called the Melkus RS 2000 was first presented to the public in 2009.
Melkus cars, presented in our catalogue: